Coaching for Geeks Returns to MCM Comic Con – This Time It's London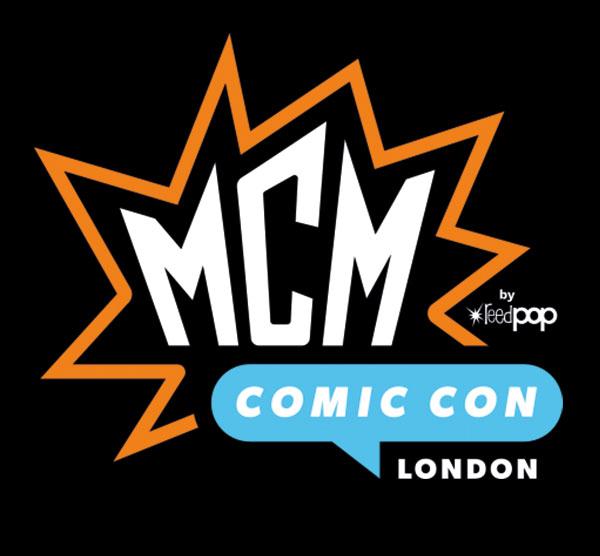 Yeah we smashed our way through MCM Birmingham Comic Con back at the NEC, back when it was snowing, back when I had a big team there with me.
We're heading to the Excel Centre in London for MCM London Comic Con, 25-27 May 2018, and some of our friends will be there too.
Come and find us on the show floor, and come along to one of our excellent sessions – you never know, it just might change your geeky life for the better.
Friday
OK so Friday we're there for fun, for taking photos, covering the panels, workshops, cosplay and events.  If you see us, say hello, or get in touch and book a time for a chat and a g&t.
Saturday
We're key sponsors of the Quidditch Premier League and brought director, Jack Lennard, along to MCM Birmingham to discuss 'what is a geek anyway?' on the MCM Live Stage.
11AM, Saturday 26th May 2018, Centre Stage
The Quidditch Premier League is taking its own panel on Saturday and QPL founder Jack Lennard will be joined on-stage by deputy director Betsy Lewin-Leigh, communications director Tom Ffiske and design director Lizzie Walton to talk about how they've developed a business within this emerging sport, turning a fantasy into a reality.
12PM, Saturday 26th May 2018, Centre Stage
The Cosplay Life – Panel
Joining forces with Costume and Play once again – the UK's foremost cosplay events management team – CfG is taking a deep dive into cosplay to find out more and level up its cosplay skills.
From first steps into cosplay, costume creation, inspiration, and the awesome effects it can have on your life, to handling crowds, managing your online brand, and going for a wee when you're head to toe in custom built armour.
Jess Banks, director of Costume and play will be asking the questions that matter, while Robin Bates from Coaching for Geeks will be asking the questions you really want answering.
With some of the finest cosplayers this country has to offer – this Q&A is not to be missed, whether you're at the start of your costume career, or an established worbla warlord.
AND HERE THEY ALL ARE!

Helen Alice Cosplay
Helen Alice is a cosplayer with over 10 years' experience in sewing, crafting, and unpicking mistakes. She is a regular to the UK competitive scene, and is known for her elaborately sewn costumes, attention to detail, and over the top sparkly dresses.
Media: https://www.facebook.com/HelenAliceCosplay
Rocket Penguin Cosplay
Dave Collier is one the UK's most noticeable cosplayers, well known for his over the top costumes and for his ability to remain in character throughout the day. He has appeared in numerous cosplay contests and he has received awards and commendations for his stagework in the USA, Europe and the UK.
Media: https://www.facebook.com/RocketPenguinCosplay
Kenny Cosplay Stuff
In 2013, Kenny attended his first MCM and instantly fell in love with the atmosphere. Lonely in his bedroom, he started making costumes. Over the years, Kenny has picked up new skills and techniques that now stretches far beyond just yoga mats and glue. Vivid imagination was the key to his creativity. Enthusiastic about cosplay, he loves sharing his experiences with others.
During the day, Kenny works as an application integration engineer. It's been a steep climb to learn about the different aspects of cosplay coming from a non-creative background. Creating armour has become his speciality. Kenny has created a number of iconic cosplays from video games, blockbusters and comic books.
Chappi – Second in MCM EuroCosplay Qualifier
Chappi – Photo by ACE A.M.P Photography
Garen – Photo by So Say We All
Media: https://www.facebook.com/kennycosplaystuff/, https://www.instagram.com/KennyCosplayStuff/
Dream Away Cosplay
I am a 43 year old cosplayer based in the West Midlands , I began my cosplay journey back in 2012 at MCM Manchester. Across the 6 years I have been cosplaying , I have cosplayed a variety of characters mainly Disney resulting in me running the Disney meets at Birmingham MCM with the occasional one at London and Manchester' depending on the cons of which I attend. While Disney cosplay is, and always will be close to my heart due to how it helped restore my love of dress making, I hope to branch away from the classic Disney ball gown and venture into to the world theatre outfits to extend my cosplay making skills.
Media: https://www.facebook.com/Dreamawaycosplay/
The Short Weirdo Cosplay

I started out in a pikachu hoodie that I still have somewhere… Since then I would say I've improved with a lot of practice and a much bigger budget! I've always been a very creative person, but I could never decide on a medium that I liked. So when I got invited by a friend to comicon 5 years ago, and discovered cosplay, it was amazing! What I enjoy is the challenge; one cosplay could require a completely different set of skills to another, that sheer variety is what makes cosplay so great!

I've gone on to be able to style a wig, make my face look completely different and make some light up props to name but a few. I've even improved my sewing skills so much that now I make, from scratch, a quarter of the clothes I wear on a day to day basis. Of course I didn't start with most of these skills, I've watched my fair share of youtube tutorials, stalked forums and bugged enough friends, apart from shortening hems this is where most of my cosplay knowledge has come from! And so passing on the torch…
Find me on Instagram @theshortweirdo and Snapchat theshortweirdo.
Media: https://www.instagram.com/theshortweirdo/
Sunday
The final day before we all have to return to reality, at least until the next con, LARP, holiday, escape room, or adventure…
3pm, Sunday 27th May 2018, Creator Stage
ONE LIFE LEFT
You have one life left. No continues. No save points. No amount of coins, rings, or wampa fruit is going to change that.
What will it take to live your life at full pelt? No fear. Doing the things you love.
Robin Bates, founder of Coaching for Geeks has got the keys to your success. He also has a bunch of Doctor Who, Rick and Morty, MCU, and gaming references and promises not to get GLaDOS to flood the room with deadly neurotoxin this time, no matter how well it illustrates a point. Maybe.
Like a TED talk infused with gaming and geek culture – this will stick a rocket under you, so you can live the best, geekiest, life possible, earn more, play more, and stop caring what others think.
And maybe win some Steam Keys and convention swag while you're at it.
You have one life left. It's time to make the most of it.
INTERNATIONAL COSPLAY LEAGUE QUALIFIER
Friend of Coaching for Geeks Beth Malcolm, AKA Amazonian Cosplay, will be debuting her handmade Wonder Woman cosplay and aiming to win in the ICL qualifier.
The winner of the qualifier will be flown to Spain to compete with the rest of the world's qualifying cosplayers.
She'll be in costume all weekend so  go and listen to episode 51 of the Coaching for Geeks Show to find out more about Amazonian Cosplay, and cheer Beth on in the masquerade.
That's CfG at MCM London Comic Con May 2018. It's just down the road so I won't have to stay in a grotty B&B so will be awake and excited! WOO COMIC CON!
---
Robin Bates – honestly used to hate comic con and now it's my life
---
What did Jono make of the Rise of the Geeks through cosplay at comic con?
Can you do cosplay wrong? Fantail Cosplay and Jenni Mew have opinions on this!
Our Convention Survival Guide can help you avoid con crud, and make the most of MCM London with a con-specific guide!
If you're not in the Facebook group you're missing out – coaching, prizes, con tickets…
Latest posts by Robin Bates
(see all)